Born into a kill-or-be-killed environment, Duru Tha King is a versatile artist that can dabble in all forms of hip-hop. Duru is a Charlotte based MC who grew up with his grandmother due to his mother's drug addiction.  Closely affiliated with fellow Charlotte artist Deniro Farrar's Cult Rap brand, Duru has cut a name for himself in the local scene with his flexible rap abilities. Not many people have the ability to make great tracks, but even less can do it with varying styles. Duru has the ability to create a bass-heavy trap banger, along with being able to slow it down, diving into the lyrics and meaning.
Repping "Forever Nunna," Duru Tha King has been on the forefront of Charlotte's emergence into the Southern hip-hop scene. Songs like "New Charlotte" show off the skill and force of Charlotte's rappers on a national level, while songs like "Set," "Late Nights" and "Yellow" put Duru's music on the upper echelon of the local scene.
How do you feel coming from Charlotte affected you musically?
Coming from Charlotte I feel like I have to work harder. It's harder to be unified it's like every man for himself out here. Charlotte people don't give underground Charlotte artists the full support we need until we've already made it. That's when they show big love and support.
Charlotte's hip-hop scene seems to have a lot of different styles and ideas. How would you describe it?
Just dope, It's good for the city. Its good for the culture. We need that, we need the diversity. And I respect all types of music, the trap, R&B, rock, all of it. Its just art.
How did you first link up with Deniro Farrar and what impact has he had on your career?
I mean Deniro and I been known each other since early preteens. We first linked backed up in like 2013, Deniro has helped me as far as making my process a little faster from his platform. People hear his music and see my features and that's a whole other crowd who get to see me too. The more people who hear me the further my music spreads.
Your song "New Charlotte" was a showing of Charlotte's hip hop power, how did you go about linking up all those artists?
I didn't really have anything to do with getting all of the artists together. Deniro said he knew some guys that'd be dope on there and linked them up. But it does show how powerful this hip hop is. It got us all together and we made magic on that track.
You've been teasing your second project Relate to Everything for a long time, what can we expect from you?
You can expect a lot of music. You can also expect a small project before "R.E.2.E." "R.E.2.E" is going to come I'm just spending more time on this particular project to perfect it. Just got to be patient.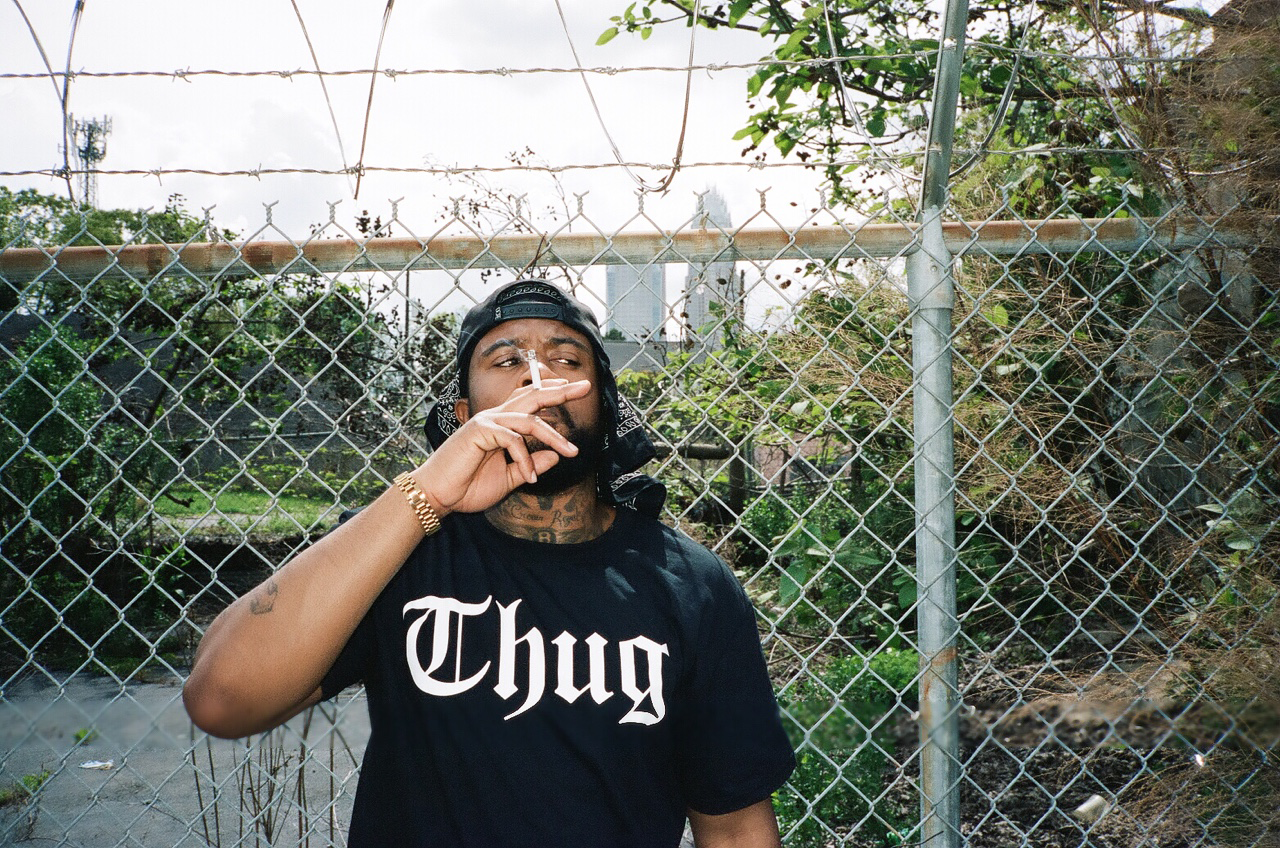 What got you into hip-hop and making music?
Just listening to my mom play old school music when I was growing up. I loved the vibes it set in the house, the melody, mood. Everything really, I just enjoyed it and decided to become a part of it.
In previous interviews you have described Tupac as one of your biggest influences, can you describe his influence on you? 
'Cuz he's just real I can connect to him. When you listen to him you can feel him. It's all real stories. Just real shit coming from a real place. Just like Kendrick and Kodak. It's not fabricated and that's how my music is too.
How has the recent passing of your friend Lil Trent affected you?
It fucked me up, Lil Trent was my blood, we were real life cousins. We grew up together. I remember when he was born and came home from the hospital. His death really fucked me up. We used to call him Munna so that's why I rep that forever Nunna. That's a pain in my heart that hit deep.
Is there any other artist you'd like to get the chance to work with?
I want to work with Kid Cudi, Lil Boosie, Chance, and Kodak. I'd do a song with Trippie Redd too. Definitely Kendrick and the whole TDE really. There's a lot more
Is there anything else you'd like to mention?
Be on the look out for my smaller project "Keep Me Alive." Be on the look out for "R.E.2.E" and a lot more.
– WTG We dat.